Master the art of relaxation at Pa'ako Cove, also known as Secret Beach, in Maui. Set sail to Thailand's Hong Island and snorkel among schools of rainbow-colored fish. Or dine on uber-fresh ceviche in Quintay, Chile's colorful fishing town.
Springtime in the D.C. metro area is more than just museums. From the quaint streets of Georgetown to Virginia's wine country, indulge in life's supreme pleasures including a new waterfront music venue, mouthwatering Middle Eastern cuisine or a crisp glass of rosé on the rooftop.
BEHIND THE SCENES
"Our RdV Vineyard experience is a must if you are looking for a refined wine tasting and tour with an exclusive feel. Set in the rolling hills of Virginia, their delicate style of winemaking and breathtaking vistas offer a truly unique and memorable experience."
— Jon Chocklett, Director of Sales & Marketing, The Ritz-Carlton, Tysons Corner
These seven serenity-inducing experiences will transport you to a state of bliss on your next journey—from Berlin to Miami and destinations in between.
Every day, every guest, is our chance to create a lasting memory—like the time two of our determined Gentlemen, both accomplished divers, recovered an underwater camera for a guest by diving to the bottom of the bay in Al Bustan.
From unspoiled natural landscapes to skylines that shimmer with with man-made creations, views from each suite at The Ritz-Carlton capture the true essence of a destination. Enjoy extra-special touches, like a gourmet kitchen and breathtaking views of the soft white sand of Seven Mile Beach in Grand Cayman.
Forge a deeper connection together this summer with a vacation designed with your family in mind. Ritz Kids™ offers full and half-day experiences of exploration and discovery for your little ones, and our family-friendly hotels offer plenty of activities to help create memories that last a lifetime.
With Marriott Bonvoy™ Moments and The Ritz-Carlton, there are infinite possibilities to discover — including an exhilarating race-day experience in Montreal with Mercedes-AMG Petronas Motorsport.
The interplay between water and molten rock — the way one cools as the other scorches — gave rise to mountain peaks on the ocean floor that created the Canary Islands. Each day at noon, guests at The Ritz-Carlton, Abama may honor the island's origins by lighting a candle for each of the seven main islands.
Alexandria's
reservation history:
Recent Stay(s):
at The Ritz-Carlton, Chicago
Please share your favorite moments with us on Instagram.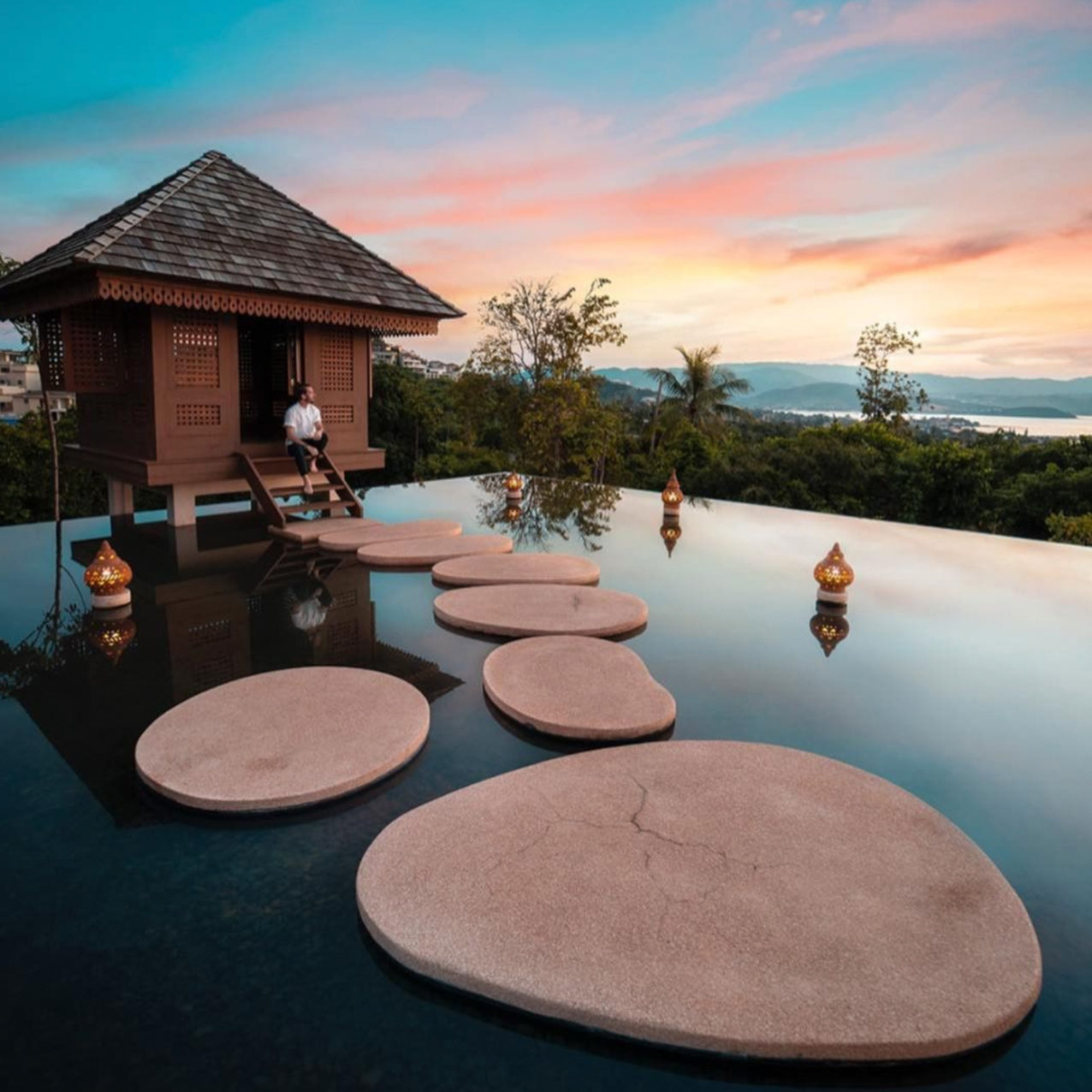 #rcmemories
Experience The Ritz-Carlton through the eyes of fellow travelers and share unforgettable moments from your own stay.
see more #rcmemories

›
coming next month
Adventure Getaways • Mountain Retreats • New Orleans
Offers require purchase, are subject to availability at participating hotels and restrictions apply. Please see complete terms and conditions on individual website landing pages.

To unsubscribe: Click the link above. You can also unsubscribe by writing to: The Ritz-Carlton, 910 West Legacy Center Way, Suite 100, Midvale, UT 84047 USA

All contents ©2019 The Ritz-Carlton Hotel Company, LLC. All rights reserved.